Dear Instagram, my Spoonie family
For me, setting up my Instagram
@myillnessmythoughts
was first of all an expression of life lived with chronic illness,
predominantly mine
. I then saw it as an incredible tool to advocate for others in similar situations as myself; quite often it is the patient who becomes the self advocate in under funded illness, and those with poor to little understanding within society.
More over, I wanted to build a community. A place of friendship. Of understanding. A place fellow
spoonies
could connect and feel less alone.
I saw it as a platform to raise awareness to perhaps begin to educate a healthy community and help create a society more accepting of illness and disability. (
This recent post addressed this subject
 in particular).
I've never wanted pity, simply an understanding…And most importantly for people to accept me for who I am, illness included.
Finding fulfilment yet still longing for understanding
Hitting 10k to me feels fulfilling. To know there is a community growing daily is a wonderful thing.
The day I first posted on
My Illness My Thoughts
was quite terrifying. Here I was, one person to the world, a completely different person on the inside; only a select few really '
getting it
'. Like many who live with chronic illness, I longed for something you'd think was simple, yet I can promise you is something incredibly difficult to find:
understanding
. I've never wanted pity when it comes to my illnesses or my life living with them, simply an understanding or appreciation of the difficulties they cause me. And most importantly for people to accept me for who I am, illness included. You'd be surprised how many people aren't willing to do that.
Looking back: day one with my instagram fam
My first post,
 not much, just a post about fatigue that I made live with a sense of vulnerability. Here I was ready to tell my story. It did however, take a little while before I began to feel brave enough to write my own words and share my face, but I got there.
My years spent in darkened rooms had filled me with a resilience and a need to speak my truth, our truth. I realised, as time passed that
social media
gave me a platform to do that. It was time for me to shout from the rooftops. It was time to become my own
advocate
. Suddenly my life had
purpose
.
And I have you, my followers to thank for that.
My years of fighting and seemingly never slaying my enemy, caused me to loose my purpose in life. A lack of self respect from being unable to work had merely grown over time. My self worth utterly destroyed. Something I know can be common amongst us fighting chronic illness. And it makes sense. When we are unable to fulfill the 'normal' societal goals, and live in the perpetual torment that is chronic illness, it can be difficult to see ourselves in any other way.
The crazy thing is, I see so much worth in all of you. So much strength. So much love, so much resilience. Even on those tricky days when it's difficult to see it yourselves.
You gave me a gift
I have to thank you. You give me fulfilment and purpose. You do that. I LOVE our community and I feel so very proud of it. I may not be able to reply to every DM as soon as I'd like, but I try. And to see you becoming friends in the comments, well it warms my cockles.
And that is why I'm thrilled and thankful to have reached 10k. To build a community, because that's how I truly see it, where we support each other, laugh (and we do laugh, especially with our wicked sense of humour!), to share our bad times, our really bad times and our achievements. To have a safe place where we know we're surrounded by people who simply 'get it'.
I will continue to use this platform to raise my voice to speak of inadequacies, discrimination and advocate for medical fairness and justice. And along the way I hope to raise continued invisible illness & disability awareness in a predominantly ablest society. And I hope you'll join me along the way.
Amongst that, fear not, I will bombard you with love, pictures of Freddie, funny memes and quotes when they seem fit.
Mostly, I thank you for your support. For the messages, comments and photos that truly lift my spirts on my darkests days.
You give me strength, I only hope my posts do the same for you.
There's strength in numbers. Once we show the world that we're together, they can't stop us. -Cory Hardrict
There is strength in numbers and that is why hitting this milestone is emotionally significant for me, because together we are stronger.
Thank you for being my Spoonie Family. Let's continue to awesome.
Nothing's gonna stop us now.  *Cue awesome 80's pop song.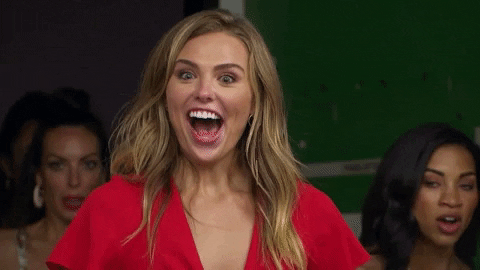 ↑ My face when any 80's song comes on 🙂
With so much love and support as always,